Gary Marshall
There's a theory that this is a terrible time for music. Everything's been done and all that's left for us is pale imitations of what's gone before, an Orwellian vision of Beatles-influenced nonentities stomping on human ears for all of eternity.
Blur, I think, would disagree – after all, there are very few bands confident or demented enough to produce an album which moves from the Plastic Ono Band to Nirvana and Beck, doffs its cap to Krautrock and still finds time to enlist William Orbit's help in creating the sound of pigs being buggered by evil robot ducks. Really.
The creative conflict between Damon Albarn (the populist) and Graham Coxon (the noisenik) has produced as many musical disasters as it has successes on Blur's previous albums, but this time round they've got the balance almost perfect. Fragile, haunting ballads are ambushed by huge sheets of white noise and exercises in atonal sonic terrorism are hijacked by choruses which would make Liam Gallagher cry. 13 is a fantastic record which is quite unlike any mainstream album you're likely to encounter this year.
Although a strong soul influence permeates the songs – especially lead track "Tender" and the closing "No Distance Left To Run" – and echoes of Jeff Buckley can be found in Damon's vocals (stronger and more confident than ever before), this is definitely not a record for standing on a milk crate in your room and shouting "I am the king of pain!" to. The lolloping beats of "Trailerpark" or the glam stomp of "Swamp Song" show a band that's having a whale of a time, throwing all their influences into the bath and splashing around gleefully to see what kind of mess they can make. And for the most part it's a joyous, life-affirming mess which is more likely to set you up for a daft night out than keep you in your bedsit wondering where you put your Joy Division records.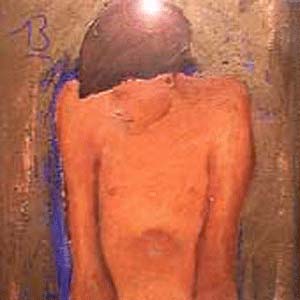 As with all Blur albums there are the obligatory throwaway tracks, and in this case it's the Bowie pastiche of "Bugman" and the aforementioned duck-pig-rape of "B.L.U.R.E.M.I.", the weakest tracks on the album. That doesn't mean they're bad songs, though – despite being poor relations of "Song 2" there's still more invention and sheer entertainment value in these two songs than most indie bands achieve in their entire careers.
It's in the closing stages of the album that things get particularly interesting, though. "Battle" would have felt right at home on "OK Computer" with its distorted drums, found sounds and horror-film atmospherics fighting it out against layered harmonies – the trademarked Blur technique of hinting at unimaginable sadness just below the surface. The unexpectedly affecting "Battle" leads into "Mellow Song" – Nirvana's "About a Girl" on downers – and takes a brief detour into trip-hop and Americana before arriving at the towering "Caramel" which epitomises the spectral, elegiac quality Blur seem able to produce during their tea breaks. Followed by "Trimm Trabb"'s combination of Jeff Buckley vocals and John Bonham beats, 13 draws to a close with the gospel-influenced "No Distance Left To Run" and the vaudeville "Optigan 1". It seems that Blur are contractually obliged to produce one of these barrel-organ stomps on each album, but in this context it sounds like the fairground has long since left town and proves to be surprisingly touching.
It's almost impossible to explain the sheer amount of musical styles competing for your attention on 13. This reviewer gave up after adding industrial funk and bossa nova to the list. 13 is quite simply the sound of a band who have stopped caring whether anybody likes them and have concentrated instead on having fun and making some of the most interesting and exciting music of their career. Another record like this and we might even have to forgive them for making "Country House".