Take a ride on the wild side with Esotouric's tours of LA's underbelly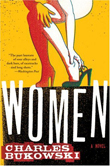 "We're not your ordinary tour company," suggests the website of Los Angeles-based Esotouric. Indeed. Rather than curb crawling around Laurel Canyon squinting at George Clooney's house through binoculars, Richard Schave and Kim Cooper offer tours the rest of us want to see. There's a gritty double-header this month with 'John Fante's Dreams from Bunker Hill' (9th April, advertised as a "once-a-year bus adventure"), followed by 'Haunts of a Dirty Old Man: Charles Bukowski's LA Bus Tour' (12noon-4pm, 10th April). The tour kicks off at Philippe the Original, Bukowski's lunchtime hangout opposite Terminal Annex, the inspiration for Post Office, and includes coffee and donuts at the Pink Elephant Liquor Store ("many riders also pick up a little something stronger for the road," counsels the press release). Schave's narration takes in the sights, smells, and Barfly locales, relating the geography of Bukowski's life back to his singular writing style. Esotouric round off the month with 'In a Lonely Place: Raymond Chandler's Los Angeles' (23rd April).
This is a brilliant idea, appropriate to a city saturated with cultural and seedy social history. In addition to the literary tours, there is a guide to Tom Waits' creative life in LA ('Crawling Down Cahuenga', 28th May) and Esotouric does a nice line in architecture and true crime – in fact, their biggest coup may have been James Ellroy for Christmas 2007. Yes, the 'demon dog' himself with mic in hand, regaling a coach party with Grade A salaciousness. Other tour guides include social historian Joan 'Red' Renner ('The Real Black Dahlia') and Crimebo the Clown.
Esotouric mutated from Cooper and Schave's online exploration of LA lore at the 1947project blog – a 'crime-a-day time travel blog'. The couple decided to share these stories with others and hired a bus. After a few of these tours, they wanted to branch out according to their respective fascinations and the company was formally launched in May 2007. Both of them are involved in a bewildering range of interesting projects, most of which are collected under the umbrella of LAVA: the Los Angeles Visionaries Association. "Los Angeles is a city without a center, but with an unjustly bad reputation. It's also home to fascinating people, places and happenings. But these wonders are dotted over a vast and confusing landscape, drowned out by media blare and corporate blather. You could easily spend years in hard searching to discover the real Los Angeles, those hidden gems and secret gatherings that give this city a soul." LAVA aims to provide new ways of decoding this map.
For more info on Esotouric, visit www.esotouric.com